My illustration of my uncle as the Monster from Frankenstein isn't finished. I don't like how the skin looks, it's too realistic, and I think I should spend some time taking the skin textures to the next level. To do this I have had to download some high quality skin textures, as I couldn't get my camera to focus close enough and light it properly.
Failed Skin Photos
I set up my room using a large sheet of paper (for an even background), switched on all the spotlights opened the curtains and set up my slide projector for some added directional lighting. I asked my sister to be my first modle, I took some high res photos of her arm.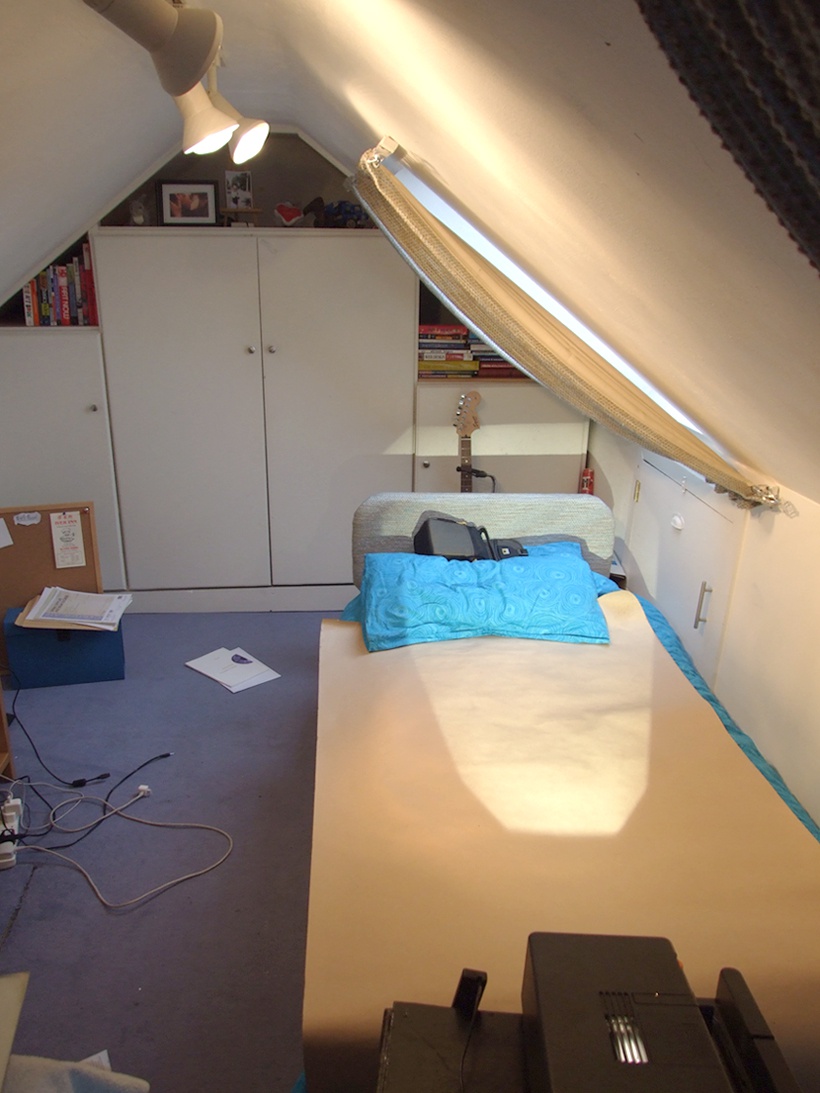 I used my Gorilla pod to steady the camera and the timer so as to get the results possible. I also positioned a mirror to reflect some of the light back onto her arm.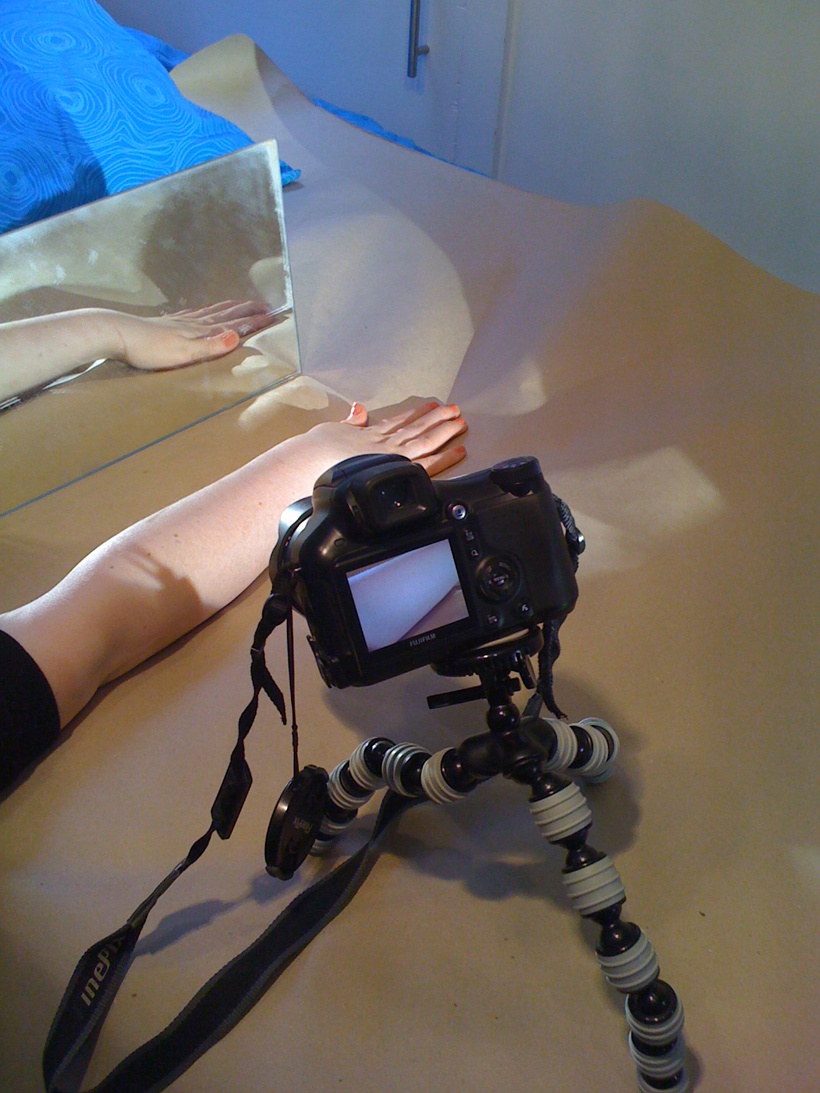 Here are the best photographs I captured. Click on them to enlarge. The second image is my favourite.
After this, I tried again with my Girlfriend.
Downloaded Textures
Because of the lack of success I've had creating my own textures I've been forced to supliment my good image with some harvested from Google Image search. Below are the ones I chose. Click to enlarge them.
The Process
I began with the first texture, I used Photoshop to stress the skin and add colour to make the skin appear rotten.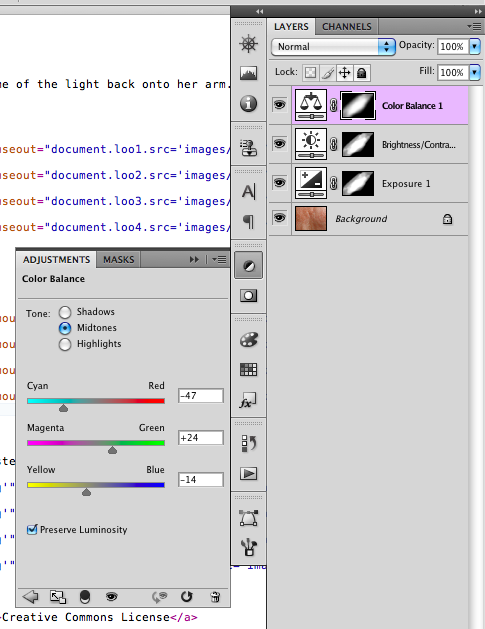 Step One
Step Two
I then used a layer mask to make it appear as if the skin was broken.
The layers.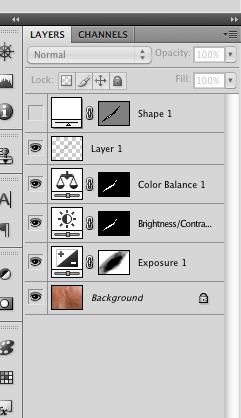 I used the filter gallery to create a stressed version of the original skin, which you can see below. I then masked it to only show an area around the cut. I also made the skin redder inside the "cut".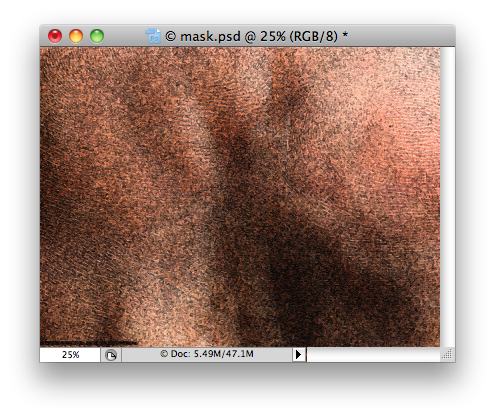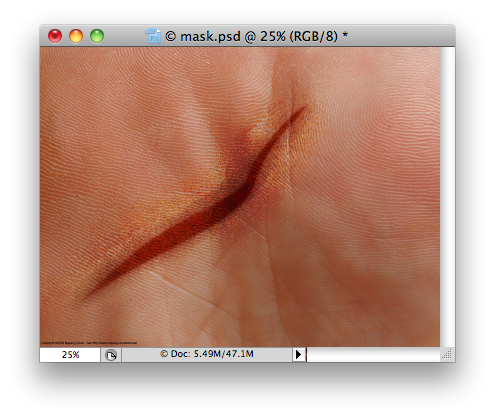 This process had potential, but it wasn't working quite right. So I started again, working quickly now I new the process.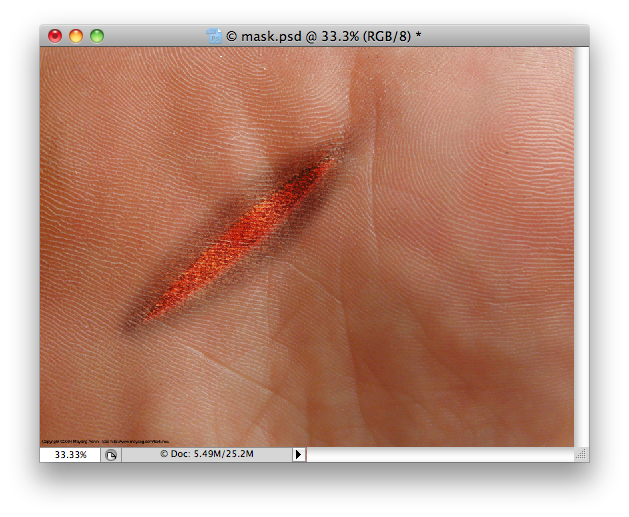 I think this looks far better than before! I'm guna roll with it.


I worked a bit of shading in and got my final result.


click to view larger
The goal of this work was to create something I could feed into my second illustration. I'm hopefully going to be able to use this to make the skin look rotten, dead and like it's been joined, poorly. :D